Our vision
Revolutionizing payment using DLT
Blockchain has the power to disrupt the banking industry. We believe that integration with the banking and financial industry is the key.
Our solution enables financial companies to transform startups from competitors to partners. Our closed peer-to-peer payment network makes it possible to not only support payment but also provide a lot of new value-added services.
"Enabling startups to take the advantages of blockchain by integrating with our infrastructure will result in real-life applications of blockchain that could disrupt the world as we know it."

Espen Moen Kvelland, CEO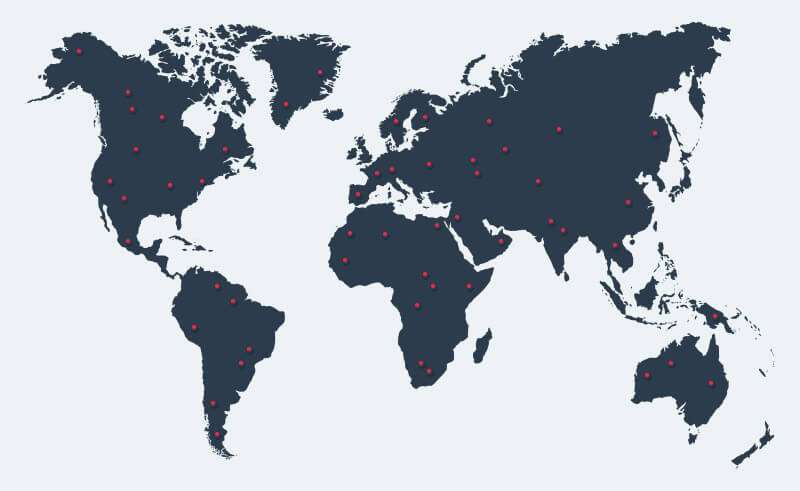 Problems Worth Solving
Today, international financial transactions are expensive, slow and cumbersome. One of the main problems faced by financial infrastructures today lies in their ability and knowledge of who they can or cannot trust. To verify transactions, there is a need for manual routines, as well as  established institutions to act as the middle-man.
Moreover, financial institutions and banks are increasingly facing enormous pressure on their existing business model from Fintech startups and existing companies offering new services.
Due to both fragmented infrastructure and a high level of technical debt, established institutions are not able to move as fast as these rising Fintech companies. 
International remittance
Remittances to Sub-Saharan Africa grew almost 10 percent to $46 billion in 2018, supported by strong economic conditions in high-income economies.
Remittance costs
The cost of sending money to Sub-Saharan Africa was 9.3 per cent. Banks were the costliest channel for transferring remittances, at an average cost of 10.9 per cent.
Target population
Our demographic focus area has a total of 167 million people, and all of these would benefit from smarter and faster money services that do not require cash.
"With annual growth expected to average 7%, the payments industry is expected to
be a $2-trillion-dollar industry by 2020 "
Mc Kinsey
Ready for a new
Business Adventure?